Brady Beginnings
Patrick initially joined Brady Solicitors in 2016 as a business development executive having previously held account management roles with organisations in the IT industry. Upon joining Bradys, Patrick's core responsibility was to grow the client base. He identified prospective clients, presented Bradys as a solution to their challenges and once instructed, Patrick would be the main point of contact therein. As all clients of Bradys had a designated account manager when Patrick joined, creating his own client base was key to Bradys growth and Bradys are still working with these clients today.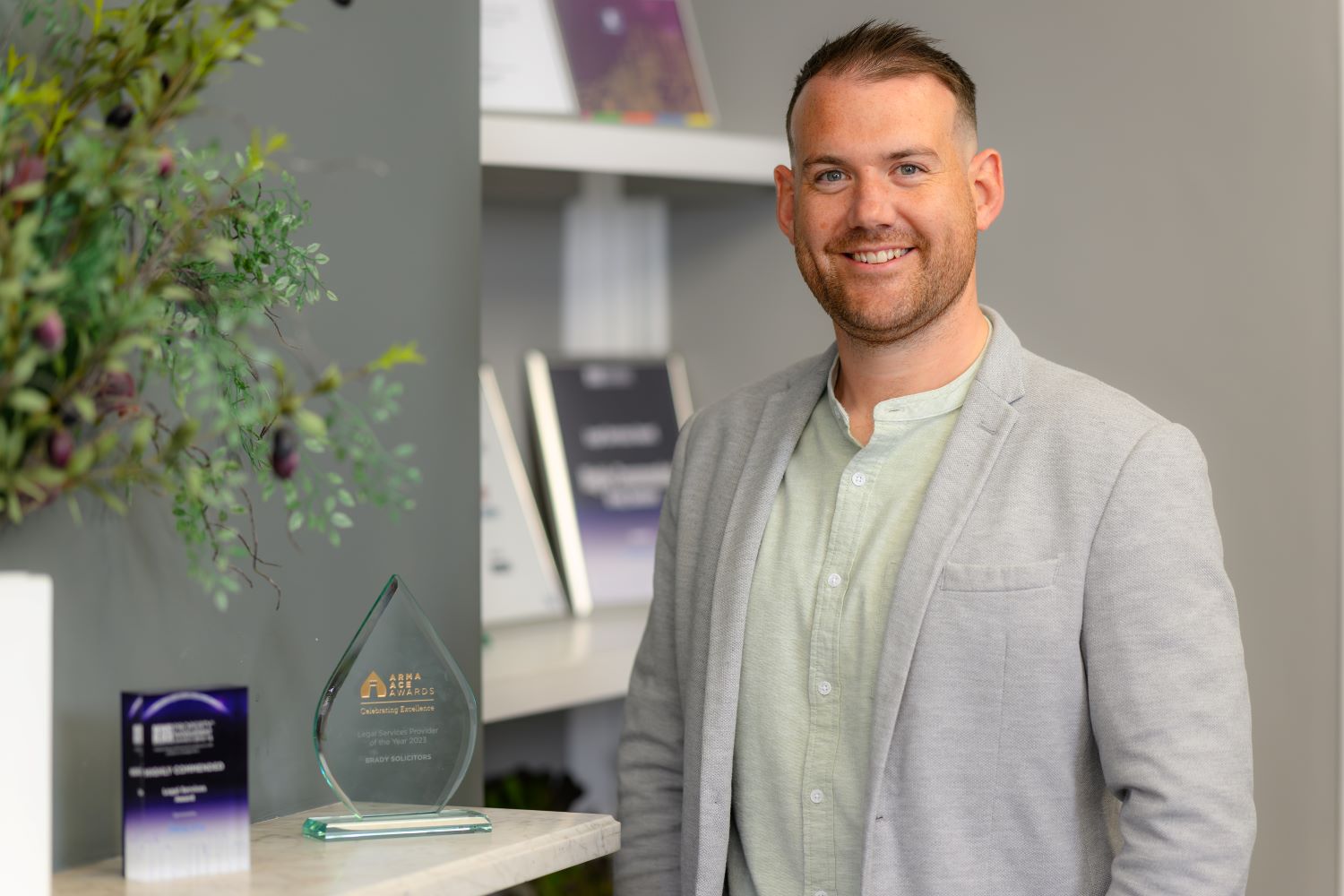 What does your role look like now?
With his first decade at Bradys fast approaching, Patrick's role has changed over the years and he has been promoted to business development manager. As the business has continued to grow, now establishing itself as the market leader within the property management industry, Patrick's role and responsibilities have also grown. Although Patrick's role still includes identifying new clients for Bradys to partner with, he is also increasingly involved in strategic decisions and plays a key role in developing our offering to all clients through a variety of projects to further differentiate ourselves from others within the industry. Since Patrick joined, the account management team has doubled in size, ensuring clients that Patrick used to manage are now well looked after by other members of the team.
Brady Backing
To assist Patrick with his progression at Bradys, he has taken part in numerous internal professional development courses, on a variety of different topics. Patrick has also been provided with his own personal development mentor for a number of years, with the mentor themselves having decades worth of commercial experience which Patrick believes to have been invaluable and shaped his approach to work.
What would you say it's like working at Bradys?
I think Bradys is a very supportive, open and honest work place. I genuinely feel empowered to think outside of the box, to come up with innovative ideas to help the business grow. It also means that no two days are the same, as we continually strive to seek ways to differentiate ourselves, whilst further establishing ourselves as the market leaders and ensuring our clients are at the forefront of everything we do.