Are you finding that Airbnb and other short-term rentals are starting to cause problems in your development?
Zaynah Younis of Brady Solicitors discusses the challenges of unauthorised short-term lettings and how you can tackle them at your development.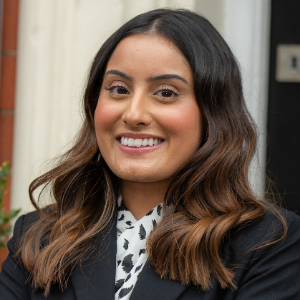 Airbnb is a short-term rental site that we are all familiar with, but there are new sites cropping up all the time, including less familiar names such as Vrbo, the Plum Guide and Flipkey. These sites can all be tempting to leaseholders (and often their tenants), who are looking to generate some extra income from their flat when they are away.
Yet these short-term lettings can cause real disruption to other residents and leaseholders and generate a string of complaints to the managing agent or RMC.
As well as being a hassle and unpopular with the rest of the block, Airbnb-type activity is often also firmly in breach of the lease – something that most leaseholders are blissfully unaware of until it's explained to them! (You can read more about Airbnb and how it breaches the lease here.)
The good news is that you can tackle unauthorised lettings on Airbnb, with specialist help from our team at Bradys. We have a fixed fee, speedy service that can help you bring an end to Airbnb activity to the benefit of the rest of the development.
To tackle unauthorised short-term lettings in your development, we just need three things:
Evidence of the breach: such as the website(s) the property is listed on, Airbnb, HomeAway and Flipkey are some of the best known.
A copy of the lease.
The leaseholder's contact details.
Preventing future breaches through short-term lettings
As well as tackling any persistent Airbnb offenders in your block, there are also several steps we recommend that you take to prevent breaches from occurring in the future:
Check the terms of the lease and the covenants that your leaseholders have agreed to. Leases usually include clauses to the effect of 'single private residence only', or 'private dwellinghouse'.
Communicate to all leaseholders and residents, making it clear that Airbnb and similar lettings will put them in breach of their lease.
Keep an eye on Airbnb and other websites so you are aware of any flats in your developments being listed without your permission.
Ensure any new leaseholders are aware of the position.
If you are involved with a new leasehold development, ensure your residential leases include covenants to enable temporary lets to be managed or curtailed if needed.
If your block is struggling with Airbnb and other short term 'holiday' lettings, we can help to get things straight.
Our approach is firm but fair, and we work closely with leaseholders to ensure that they understand the consequences of acting in breach of their lease.
"*" indicates required fields