Collective enfranchisement is a legal right that enables leaseholders to act together to buy the freehold of their property.
It is becoming an increasingly popular option for leaseholders who want more control over the terms of their lease, their property, and how it is managed.z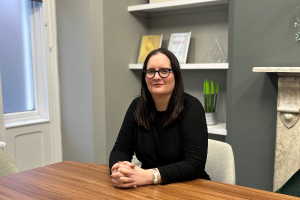 In this expert advice piece, our Head of Enfranchisement, Analise Broomhall explains the pros and cons of collective enfranchisement to help you understand if it is a viable option for your development.
What are the pros of collective enfranchisement?
Buying your freehold through collective enfranchisement can deliver a number of compelling benefits:
Owning a share of the freehold generally increases the value of your property and its future saleability.
Collective enfranchisement gives you maximum control over the management of your building, so you can improve the standard of management and/or reduce your service charge expenditure.
Allows you to increase lease length for 999 years at no cost other than the legal fees to create the new documents.
Allows you to vary the terms of your lease so you can stop paying ground rent and put right any defects.
What are the cons of collective enfranchisement?
The disadvantages of collective enfranchisement are largely financial and procedural:
It is expensive. As well as paying your share of the premium to buy the freehold, you will need to be able to fund other costs such as legal fees, the surveyor's costs, and the freeholder's legal fees and valuation costs. You may also need to pay to the freeholder any uncollected ground rent and service charges.
It can take up to a year to finalise, particularly if you have a difficult freeholder to content with.
It needs collaboration and teamwork among the leaseholders as you will need at least 50% to join the collective enfranchisement claim and then, once you have purchased the freehold, a number of the leaseholders will need to be prepared to be involved in the management of the building and liaising with the managing agent.
Your building must meet the collective enfranchisement qualifying criteria: it must be self-contained or part of a self-contained building. If there is a commercial element then this can be no more than 25% of the whole (excluding any communal areas).
In our experience of supporting scores of leaseholders through buying their freehold, it is clear that the pros of collective enfranchisement almost always outweigh the cons – so long as the participants are committed and understand that it can take several months to complete. Having a share in the ownership of your freehold gives you the ultimate control over your property but the flipside is that you will need to compensate the freeholder for their loss.
If you are weighing up the pros and cons of collective enfranchisement for your block, the expert team at Brady Solicitors would be happy to talk you through your options. Contact us now for help or advice.
"*" indicates required fields