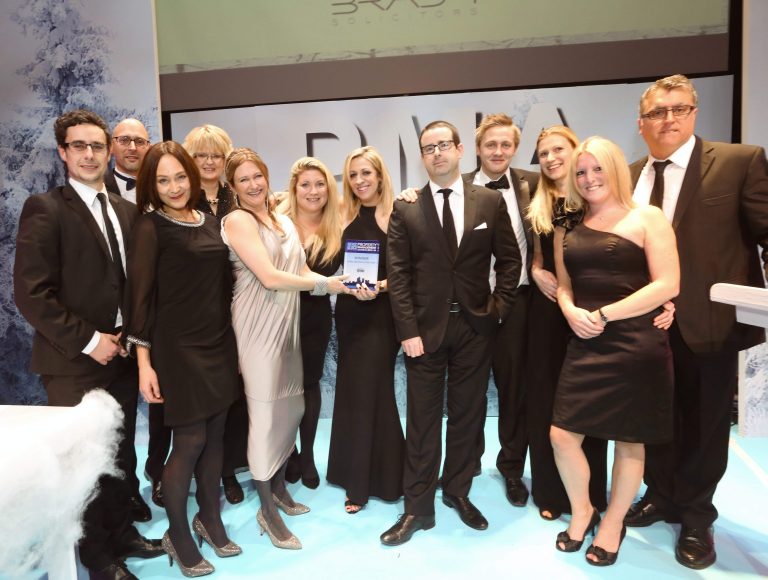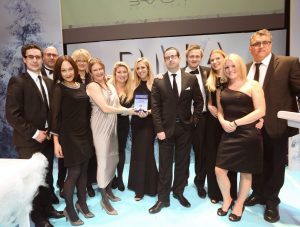 At a glittering 'winter wonderland' themed awards ceremony on Thursday 5 December, service charge and property management specialists, Brady Solicitors were announced as winners of the Legal Services award category, with the independent property management judging panel praising the firm's clarity, commitment and commercial success.
The judging panel comprised of Georgina Hibberd of the Royal Institute of Chartered Surveyors, Bob Smytherman of the Federation of Private Residents Association and Ian Fletcher of the British Property Federation.
Five legal services firms made the finalists stage – Brady Solicitors, Brethertons, JB Leitch, SLC, and Tanfield Chambers. Highly Commended awards were given to JB Leitch and Tanfield Chambers.
Commenting on Bradys' win, Clare Brady said:
"We are both honoured and delighted to have won the Legal Services award for the second time in three years, and feel it's a fitting tribute to our hardworking team. It's been a strong year for Brady Solicitors, we've grown quickly and been involved in some landmark property management cases. We look forward to building on our commercial success and delivering more exceptional client service during 2014."
For a full list of all the winners please click here.