Brady Solicitors been named one of England and Wales' top 200 law firms in The Times' Best Law Firms 2021 list published today (5 November 2020).
Bradys is the only specialist property management law firm to make the 2021 list and is commended for its Landlord & Tenant work.
Showcasing 200 of the top solicitors practices out of 10,000 firms across England and Wales, The Times Best Law Firms list is collated by international market research firm Statista, and compiled entirely through recommendations from other lawyers. Those firms with the most votes from 4,619 respondents made it into The Times Best Law Firms 2021.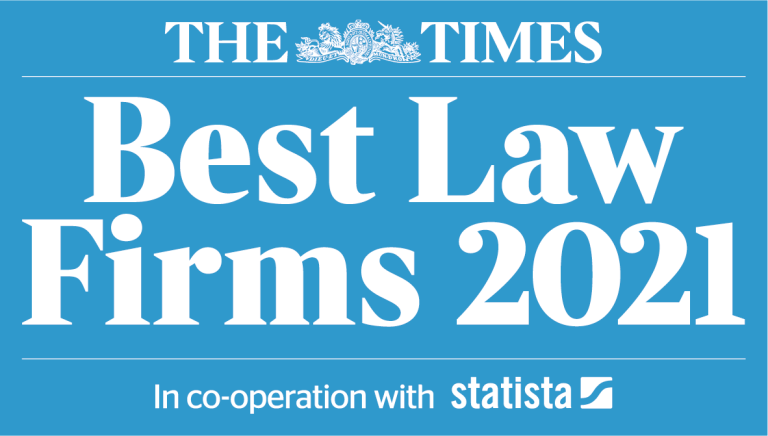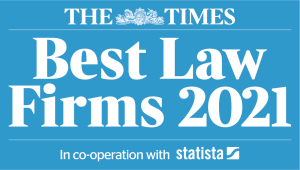 Commenting on making The Times Best Law Firms list for the first time, Brady Solicitors MD Clare Brady said:
"It is a real privilege to be recommended as one of the top law firms in England and Wales and to receive independent recognition in such a prestigious publication, with a history of recognising excellence in law. The fact the award is driven by peer review is also particularly rewarding."
"It has been a landmark 12-months for us and a successful year for Brady Solicitors," she adds, "in which we have secured a number of key nationwide client wins and a significant rise in instructions, together with investment in substantial new premises in Nottingham's professional district, and growth of the team.
"We feel honoured that our peers and fellow legal professionals have rated our services so highly, and we look forward to continuing our strong growth and working with clients on leasehold and property management instructions nationwide."
Clare adds:
"We're pleased to be representing the property management sector as the only specialist law firm to have its legal specialists nominated."
This year, Brady Solicitors also retained its ongoing Lexcel accreditation and is the current holder of the Legal Services Award hosted by property management industry body, ARMA.